Şengüler Travel is "A Group" licenced Travel Agency in Turkey. We have been offering different kind of tourism and cultural activities around Turkey via the internet and foreign agents since 1997. We provide the logistic background and support for Lonely Planet, Frommer's, Gallimard, and Petit Fute,. Şengüler Has very strong international relations with foreign travel books, international Travel & Culture Tv programmes and close relationships with foreign newspapers such as Le Monde, Le Figaro, Agence France Presse etc..
We wish to help a foreigner appreciate Ancient and Modern parts of Turkey. This could, while educating a traveller, also make a local more conscious of this exquisite, metropolitan environment's history, and future possibilities.
Here, we welcome travellers, people who try to get in touch with locals and culture, to share meals and talks with Turks whenever they can. That's also the difference between Şengüler Tourism and Industrial tourism.

Contact : Mr. Hakan HACIBEKIROGLU
Cell Phone : ( +90 533 738 58 62 )
Office: +90 212 638 12 15 Fax: +90 212 638 76 06
Google MAP: https://goo.gl/maps/mvo7GzgwVMu
Google Share Link: https://g.page/istanbul-jewish-heritage-tours?share
24/7 Online Reservation: hakan_hacibekiroglu@yahoo.com
Facebook : hakanhboglu Twitter = hakanhacibekir
Trip Advisor: http://www.tripadvisor.com/Attraction_Review-g293974-d2334260-Reviews-Istanbul_Life_Jewish_Heritage_Tours-Istanbul.html
Trip Advisor = http://www.tripadvisor.com/Attraction_Review-g293974-d3735660-Reviews-Istanbul_Life_Cultural_Tours_Day_Tours-Istanbul.html
General Manager of Istanbul Jewish Heritage Tour ;
Hakan HACIBEKIROGLU was born in Istanbul Turkey. He has 1 brother and 2 sisters He likes to travel all around the world and meet new people of course learn their cultural life .. Husband, Entrepreneur Traveller and Photographer .. He has been working in Senguler Travel Agency since 2001 ..
Facebook : hakanhboglu
WhatsApp : +905337385862
Snapchat : hakanhacibekir
Instagram : hakanhacibekir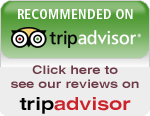 Here are some tours that you can interest in;
*** Daily Group City Tour in Istanbul; http://www.istanbullife.org/group-city-tours-in-istanbul/
*** Art and Cultural Tours in Istanbul; http://www.istanbullife.org/cultural-toursworkshops/
*** Real Whirling Dervish Ceremony ; http://www.istanbullife.org/tour/whirling-dervish-ceremony-in-istanbul/
*** Touristic Dervish Ceremony; http://www.istanbullife.org/tour/whirling-dervish-ceremony-in-hodjapasha-culture-center/
*** Tours in Cappadocia; http://www.istanbullife.org/tours-in-turkey/tours-in-cappadocia/
*** Tours in Ephesus; http://www.istanbullife.org/tour/daily-ephesus/
*** Tours in Pamukkale: http://www.istanbullife.org/tour/full-day-pamukkale-tour-by-plane/
*** Vip Rent A Car Service in Istanbul; http://www.istanbullife.org/tour/rental-luxury-car-service-with-a-driver/
*** Airport Transfer Service in Istanbul; http://www.istanbullife.org/tour/airport-transfer-service-in-istanbul/
*** Football Match Ticket in Istanbul; http://www.istanbullife.org/football-match-tickets/